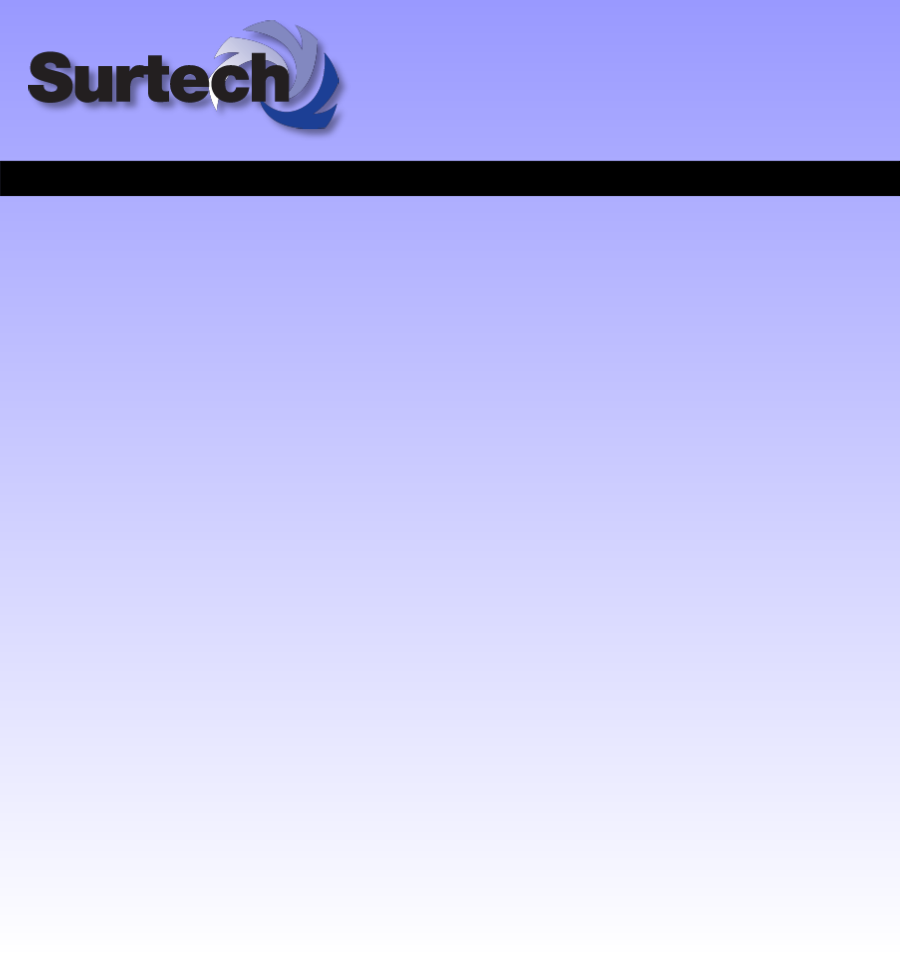 specialists in surface technology engineering. Call us on (44) 0121 359 4322 or email sales@surtech.co.uk

Surface Technology Products Limited
244-5 Heneage Street. Birmingham B7 4LY. Tel:(44) 0121 359 4322 fax (44) 0121 359 1817 Email sales@surtech.co.uk
Welcome to Surtech
Surtech was formed in 1973 to specialise in the manufacture, design and distribution of mechanical surface finishing equipment and materials. Within this field we aim to provide the latest available technology from anywhere in the world. Our international reputation is extensive. We are constantly reviewing the needs of our customers and we tailor our product range accordingly.
At Surtech we have our own workshop and repair department, staffed by competent factory trained engineers and equipped to handle servicing, repairs and modifications of all machines. We have our own abrasives test centre. With a warehouse facility covering 15 000 sq ft, Surtech offers a complete 'one-stop-shop' for abrasive belt machines, polishing machines, finishing materials and accessories, stocking what is believed the largest volume available in the UK.
This is where you will find the UK's largest selection of the very latest new and used grinding, deburring and polishing machines and materials. You are invited to bring your own components and to discuss your requirements with our skilled engineers who will also set up practical demonstrations. See for yourself how our machines can be used to solve problems and to improve efficiency.
Alternatively, please visit our online Ebay shop "Online-Abrasives" to purchase a selection of our products.